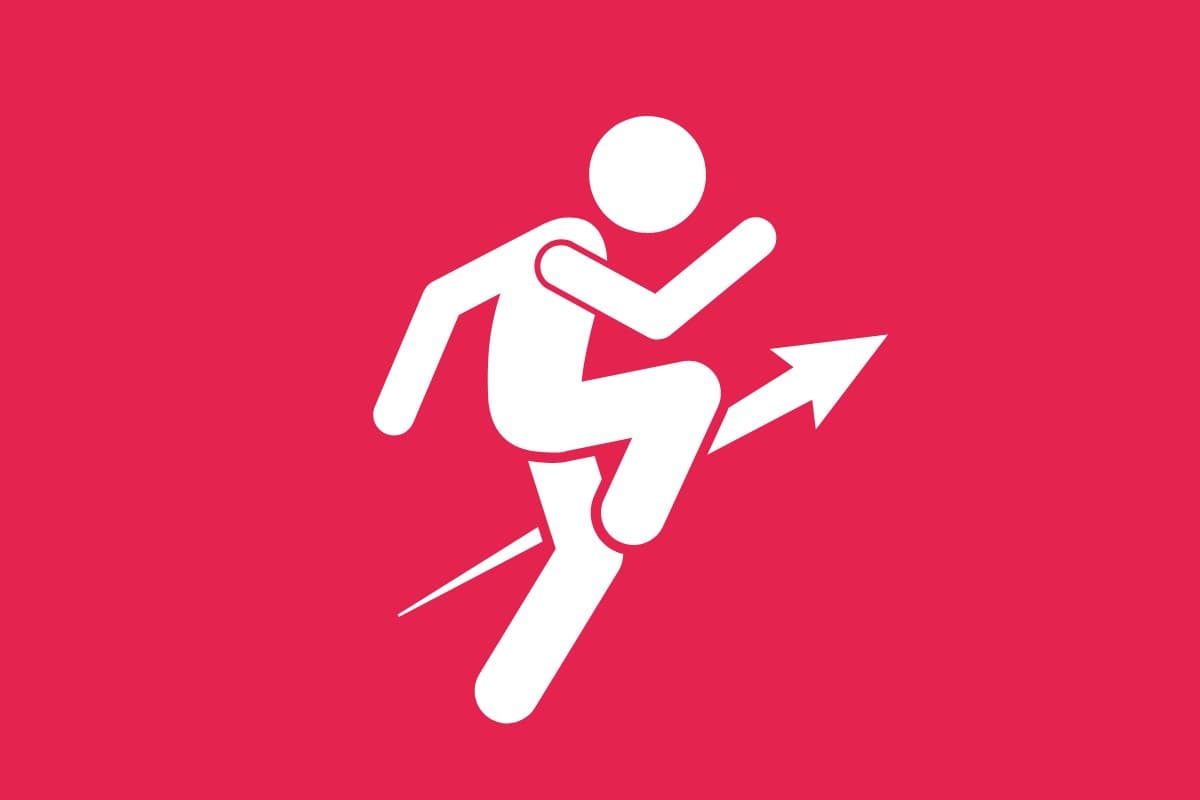 So what is a startup accelerator exactly?
There is a massive clue in the name here. Startup accelerators help you… "accelerate" the growth of your business. Surprise 😁 !
List Of Startup Accelerators In The UK
Names, contact details, location and focus
| Accelerators | Details | Country | City | Focus |
| --- | --- | --- | --- | --- |
| Abbey Road Red | | UK | London | Music |
| Accelerator Academy | | UK | London | General |
| Activate | | UK | London | |
| Barclays accelerator | | UK | London | Fintech |
| Bethnal Green Ventures | | UK | London | Tech for good |
| Cinnamon Bridge | | UK | London | FMCG |
| Collider | | Worldwide | Amsterdam | Marketing, Commerce, Adtech |
| CYLyon | | UK | London | Cyber security |
| Distill Ventures | | UK | London | Drink |
| EntrepreneurFirst | | UK | London | Find a co-founder |
That was only 10 startup accelerators... get the full list of UK accelerators and investors for your business
If you're a founder, and you're at the pre-seed stage, this can seem absolutely perfect.
But here's a quick warning before we dig in:
Startup accelerators are not for you if:
You need to make money in the short term.
If income is your immediate goal then bootstrapping is often the way to go.
Not only do you keep 100% of equity but you will (or you should) be focusing all of your energy on selling… and that focus and energy will give you a better chance of making a profit.
And if bootstrapping is what you want, I would stay away from startup accelerators.
But if you're trying to change the world…
If on the other hand you're trying to change the world and would like to grow your startup as fast as possible, then you need to set up your business in a way that will be ready for outside investment.
And startup accelerators are absolutely fantastic at doing that.
This guide will cover the basics of startup accelerators in the UK as well as some helpful tips to help you decide which one is right for you.
The startup accelerator concept has been around since the early 2000s, with Y Combinator being one of the pioneers. They have had great success with previous graduates such as Airbnb, Dropbox or Stripe. Every year the number of applicants has been growing and made it very difficult to get accepted. But there are lots of other accelerators that can help you grow your startup.
Startup accelerators help early-stage startups take off in the best conditions. They will take your startup from the idea stage to a company that is ready for investment. 
Accelerators can offer small amounts of funding in exchange for equity as well as mentoring and partnerships. The format is generally cohort-based with a fixed duration that often ends up with a public pitching event or a demo day.
Good accelerators will provide fundraising opportunities, workshops and curated resources. They make you a part of an ecosystem with mentors, corporate partners, investors and alumni networks.
Startup Accelerators Will Help Founders In 3 Main Areas
Accelerate your growth
Sprints: when you're starting off, it's often difficult to focus and decide what is important to work on. Startup accelerators will help you design a sprint plan to make sure you test as many scenarios as possible.
Accountability: when you have a boss, or an N+1 you have immediate accountability. It may seem annoying at times, but it's a tried and tested way of getting things done.
When you're the founder of a startup, you don't have that. Obviously you want your business to do well, but no accountability can sometimes lead you astray in your priorities. You're running around like a headless chicken trying to get things off the ground.. And even when you have a detailed todo list, things come up and you can easily get distracted.
Startup accelerators have accountability baked into their DNA.
Whether it's with your direct allocated mentor, pitch days or client feedback sessions, you will always have a date to work towards. You will always be telling people what you are working on, and you will always have an accountability session where you will have to show what you've done.
This is surprisingly effective and the best startup accelerators will take you to the next level in a matter of weeks.
Talking to clients/feedback sessions: As founders, we all know that client feedback is important. But we can often get caught up in the day to day of running a business. And getting quality interactions with customers can sometimes feel like a waste of time. Or at least, not a priority.
And if you're a technical founder, you probably don't really like doing this, so you will be looking for excuses to push back interactions with clients.
The thing is… in the early stages of a business, customer feedback really is a priority and startup accelerators know that.
You need to build, sell/show to customers, find out what works and what doesn't, and make your product better. And you need to do this again and again.
And accelerators will make sure you do this every week. They will be looking for feedback on your feedback.
It's a proven way to make your product better and get you closer to product-market fit.
Finding real product-market fit: There is often a confusion on what product-market fit actually means.
To have a profitable business, you need 2 things:
a product that people are willing to pay for
a source of traffic that costs you less than you make
So when founders are able to make money on paid traffic, they think they have product-market fit.
But you need one extra ingredient. You need your clients to love your product so much that they tell others about it in large numbers.
You would think this is only true for B2C startups, but it's the same for B2B. The only difference is probably in the definition of the word large.
If your clients find your product, buy your product and then can't stop talking about it… then you have product market fit. And then you are ripe for being a high growth startup and attracting the best investors.
When you are having average success with a product launch, it can sometimes be tempting to continue working on it even though the feedback isn't crazy positive. Yes, you probably do have some kind of market fit, but the potential or market size is not big enough.
Startup accelerators will be invaluable in helping you navigate this. They will ask you the real hard questions: is this product just a feature or is it a real startup?
Get funding for your startup
Funding with startup accelerators happens in 2 phases.
Initial funding: Certain startup accelerators offer funding at the beginning of the program in exchange for equity.
Investments can range from £10,000 to up to £400 000 with Y Combinator. The idea here is that these accelerators invest early, they help build you up and get you ready for a larger venture capital. Your incentives are completely aligned. If you do well, they do well.
When there is an initial funding, selection and competition levels are generally higher. You also have to decide if you are willing to give away equity at this very early stage.
Demo day funding: Accelerators are usually set up with the target of presenting your business at a demo day.
In the public will be angel investors, pre-seed VCs and a selection of corporate partners ready to invest in the most promising startups.
It's a fantastic opportunity to raise funding but also to find new clients and partners. And it's not rare to see acqui-hires at this stage.
Also, when you're looking to raise funds you'll find that founder due-diligence is key, and accelerators will make you a part of an startup ecosystem (with introductions) that will help you during this whole process.
Grow your network
It's a bit like college and university. Yes, the material and teachers are great, and the stamp of approval of a renown university is awesome, but the real value here is the group of people that you meet during the process and that will stay in your life for a long time.
Even acquaintances become rapidly friends once you discover you've come from the same background.
With startup accelerators it's the same. Without trying, you will be building your network of fellow founders, industry experts and potential investors. You will do this with the cohort you are in, but also via the alumni network of the accelerator.
Each contact that you add to your network will be invaluable when you are looking to raise further rounds of funding for your startup.
Types Of Startup Accelerators In The UK
In the UK, we mainly see 3 types of accelerators: corporate accelerators, university based accelerators and startup studios / incubators.
Corporate accelerators
Corporate accelerators are backed by large organizations that are using the structure to nurture fast moving teams that are a lot more agile than themselves. These accelerators are often narrowed down by sector so your startup will need to match the required criterias.
Once you get in, you'll get an extra boost to your startup with easy reach to partnerships with the organizers. This can be extremely handy in compliance heavy sectors such as fintech.
University based accelerators
These accelerators are created to entertain eco-systems and grow innovation parks. Budgets are granted every year to make a link between academic research and the business world. This effort has become very powerful recently in the healthtech/biotech space but also throughout industry type businesses.
We've also seen great partnerships come out in anything to do with energy.
Startup studios
Startup studios (business incubators) also help you grow your business but will be a lot more hands-on. Often set up by previous founders, these studios will share services across all of their investments (think accounting and HR). It's not rare to see studios come in as equal partners or more. Studios are often cross-sector but with a common business model such as SAAS products or marketplaces.
There are startup accelerators all over the UK. In London, you often see a lot of startup accelerators around fintech.